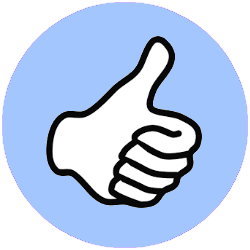 Interested in learning how we work with our partners? Why not listen to what they have to say themselves?
Here are a few testimonials from some of our amazing partners. And yes, we have enjoyed working with them as much as they've enjoyed working with us!
---
We hired Soft Crow Solutions to build the first Bedtime Math app back in 2013, and we've been working with them ever since, on multiple apps, platforms, and back-end systems. They really get our nonprofit mission to make math fun, and the apps they've developed for us have been critical to the success of our organization.
Working with Soft Crow is a collaborative process. They really listen, they're accessible and responsive to questions or concerns, they pay attention to detail and they meet deadlines. I would recommend this team without hesitation.
— Sara Thom, COO, Bedtime Math
---
Soft Crow Solutions has contracted to my company for 6 years, and all of it has been an absolute pleasure and a learning experience. They are one of the few organizations out there who grasp both the art and science of technology project management. Not only did they build our simple, beautiful app – an App Store/Google Play hit with over a quarter million downloads – but they have also handled other projects such as data analytics and website design, and have advised us on math-game creation, research questions and more. I highly recommend them both as colleagues and collaborators.
— Laura Overdeck, Founder, Bedtime Math
---
I've had the privilege of working with Dug since spring 2018 when my project team at the READS Lab started a new project on personalized literacy. Dug is one of the most important hires I have made to support a large collaborative research project to improve literacy outcomes for struggling readers at scale. I'm so glad he's on my team and let me tell you why!
Dug is a technically savvy programmer who brings science and art to his craft. He's also a great team player and embodies 4 core values that are summed up by the acronym FATS. Dug is faithful – he does small and big things well for our team. Whether it's responding to an urgent email, taking a phone call last minute, or fixing code in Unity, Dug is always faithful and willing and ready to answer any question from a colleague. Dug is accountable – he's an agile developer who can adjust to rapidly changing deadlines. Dug is teachable – he uses feedback to continuously improve our app. It just gets better and better over time as Dug learns from our iterative experiments in schools. And Dug is self-forgetful – he's humble and always asks how he can serve the team and the broader goals of our work. It's awesome to work with a really smart, competent, and high-character professional like Dug Steen.
— Dr. James Kim, Director, READS Lab
---
Working with Soft Crow Solutions has been a great experience. They have helped us with technical aspects of our project and have set up websites to help us collect and access data for our study. Soft Crow has made sure we are satisfied with their work and have been easy to reach and easy to talk to whenever we have questions. They genuinely enjoy the work they do. 
— Susan Levine, co-director, Center for Early Childhood Research, University of Chicago
— Julianne Herts & Nancy Pantoja, grad students, University of Chicago