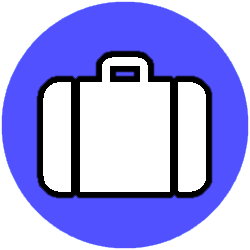 Senior Backend Developer
Soft Crow Solutions is a small but growing web & mobile app shop located in downtown Fort Collins, CO. We work with non-profit organizations and university research teams to develop educational apps and backend websites primarily for research purposes. Our client base and workloads are increasing, so we could use help from an experienced backend developer interested in learning cool stuff and working with good people.
You should…
Have 2+ years experience building production-level web and database services using agile methodologies.
Be experienced enough with the Microsoft stack (Visual Studio, Azure, C#, MS-SQL) to jump right in on our projects.
Know how to design & implement complex systems mostly from scratch.
Be willing to learn new things, take advice, and work collaboratively.
Have a strong work ethic and be able to get things done independently.
It would be great if you also…
Were familiar with large-scale data analysis.
Had experience with Google Firebase, Google BigQuery and/or Google Analytics.
Were knowledgeable about education and/or educational apps.
Spent part of your career in academic research.
In return, we will offer…
A salary commensurate with your position and experience.
Paid federal holidays and time off when you need it; we recognize that your job is not your life.
Experience working with a bright and creative team of developers and academics on interesting websites & mobile apps.
The rewarding opportunity to help out good causes (and get paid well for it).
A flexible schedule, and the chance to work from home once you're up and running.
If this all sounds interesting to you, please send your resume to dug@softcrow.net with a cover letter explaining what specifically excites you about this opportunity. Also, please tell us about a side project or personal goal you're working on (doesn't have to be development-related) so that we know you've read through to the end and can follow instructions. Thanks!
Soft Crow Solutions is an equal-opportunity employer. More than that, though, we value diversity in our staff because we know that including different perspectives and life experiences leads to more creativity and better outcomes. Also, working with a bunch of people who are all the same is pretty boring.